Exceptional business value and data integrity is a natural biproduct of working with a senior level software developer.
Mission Statement
To create and sustain a high level of business value, data integrity and information technology ethics when providing web, application, and software development services to our customers.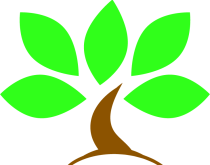 Founder
Michael Stratton is the primary consultant and founder of Logic Owl. Michael has been working in web development and software since 2005 and the highlights of his career include:
Certifications: MCSA, Net+, Server+, A+, MCP
Successful Entrepreneur, mikestratton.net, Integrity Technology Specialists, Sunny Tree Software
Education: Major Computer Science, Minor Mathematics: University of Illinois at Springfield
Volunteer Web Developer: Helping organizations world wide with their needs
Natural Language Processing: Hardware device to help identify at risk individuals who are at risk for suicide or homicide with the goal of preventing tragedy.
API Development: Sole full stack developer in the creation of enterprise level API, built with vanilla PHP, connected to legacy PHP application.
Laravel Development: Sole full stack web developer with the completion of over a dozen full stack web applications built using the Laravel framework
WordPress, Drupal & Joomla: Creation, support and maintenance of hundreds of websites built using WordPress, Drupal or Joomla.